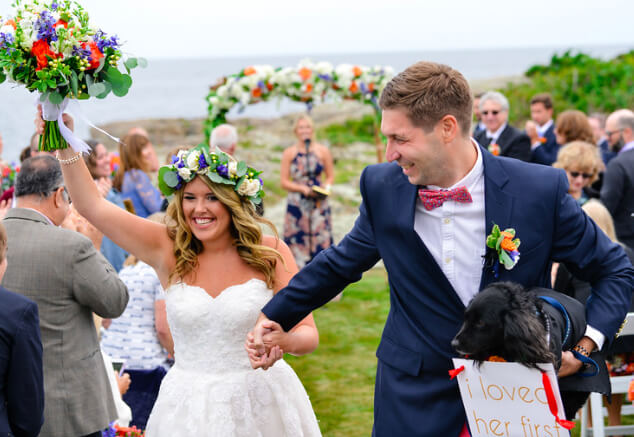 When Shea Phinney and Jeff Cohen got married in September 2018, little did they know they were about to stumble upon an inspirational idea that would lead to starting a new business together. After their big day came and went in the blink of an eye, they grabbed their dog Shaq, a couple of Italian subs from the end-of-night goody bags, and their mailbox full of wedding cards, and headed up to their room.
As they were opening up their gifts, Jeff was entering all of the cash gift amounts into an Excel spreadsheet to correspond with each guest's name. During that process, they quickly realized a few glaring problems.
For one, why are people still writing checks for wedding gifts? Can't this be done online? They imagined how easy it would be if this was automatically just calculated for them and just transferred into their account without having to bring all of this cash to the bank. Not to mention, it just didn't seem like the most secure system to have a bin full of cash in envelopes. What if an envelope got forgotten? Or misplaced? Or lost?
Then they looked over at all of the beautiful wedding cards with the special messages from their guests. Just as is the case with any card, it's only a matter of time before they'd have to be thrown away which just seemed really unfortunate. If this was done online, there can be a digital record of each card that can be accessed forever... or even ordered into a commemorative e-book that matched each guest's card with a photo of them!
The wheel of ideas started spinning faster than they said "I do" eight hours earlier. Their honeymoon was about to include an excursion of drawing up a business plan… clearly every couple's dream!